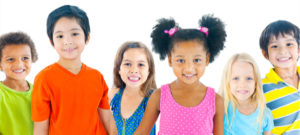 Our winter-spring schedule of programs for parents is now available.  All programs will be remote, using Zoom.
Positive Solutions for Families (6 sessions).  This is a comprehensive program providing many strategies parents can use to help their children learn important social skills, understand what is expected of them, and manage their feelings.  Choose an afternoon or evening program. Tuesdays:  Jan 25, Feb 1, 8, 15, 22, Mar 1  2:00-3:00 PM OR Wednesdays:  Mar 2, 9, 16, 23, 30, Apr 6  6:00-7:00 PM
1-hour programs include:
Be a Behavior Detective – What your child is telling you by their behavior?  Wednesday, Jan 26,6:00-7:00 PM
Talking with Kids About Tough Stuff – Ways to support children through difficult situations. Thursday, Feb 17, 6:00-7:00 PM
Screen Time and Children – Create a healthy balance of activities for your child that include screen time. Tuesday, Mar 15  6:00-7:00 PM
Join us for these FREE, interactive workshops that support parents/caregivers in their most important role of raising children!
See flyer for more information: Parent Programs – Winter & Spring 2022
Registration required 2022 Winter Spring Registration
Questions or comments?  Please contact Pam Wedig-Kirsch at pam.wedig-kirsch@wisc.edu