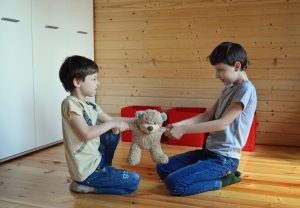 Our fall 2022 schedule of programs for parents and caregivers is now available.  All programs will be remote, using Zoom.
Positive Solutions for Families (5 sessions).  This is a comprehensive program providing many strategies parents can use to help their children learn important social skills, understand what is expected of them, and manage their feelings.  Tuesdays: Oct 11, 18, 26, Nov 1, 8, 6:00-7:00 PM
1-hour programs include:
Creating Consistent Routines –  Explore strategies to create and maintain consistent routines. Wed. Sept 28, 6:00-7:00 PM
Emotion Coaching: Helping Children Manage Strong Feelings – Learn a 3-step technique to teach their children about strong feelings and problem-solving strategies.  Thurs, Oct 20, 9:00-10:00 AM
Talking with Kids About Tough Stuff – Discuss ways to support children through difficult situations are discussed. Thursday, Feb 17, 6:00-7:00 PM
Join us for these FREE, interactive workshops that support parents/caregivers in their most important role of raising children!
See flyer for more information: 2022 Fall Parent Programs
Registration required 2022 Fall Registration
Questions or comments?  Please contact Pam Wedig-Kirsch at pam.wedig-kirsch@wisc.edu