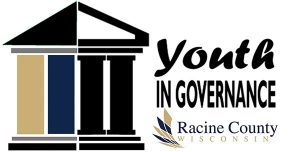 The Racine County Board of Supervisors created the Racine County Youth In Governance program allowing youth to serve on County Board committees alongside County Board Supervisors. UW-Extension partners with the Racine County Board to administer this program.  We need your help to promote the program among the youth! 
The nomination form for the 2017 – 2018 Racine County Youth In Governance program is on the Youth in Governance web page along with more background information. Youth appointed to serve on one of Five County Board Committees gain instrumental civic and leadership skills. These skills help youth succeed in their academic and personal careers because of engaging in public service.
The requirements to participate in Youth In Governance are:
Youth must currently be a high school freshman, sophomore or junior at time of application

Youth must have a GPA of 2.5 or greater on a 4.0 scale

Youth must be a Racine County resident

Youth must be able to attend the monthly meetings, typically occurring once or twice per month
Please think of outstanding and motivated young people and ask them to have an adult nominate them for this program. Nomination forms are due by February 10, 2017. 
All youth who are nominated will receive a letter indicating that they have been nominated for Youth In Governance.  If they are interested, they must submit an application. The Racine County Government Services Committee reviews applications, interviews applicants, and recommends Youth in Governance representatives to the Racine County Board Chairman who appoints youth representatives in May of 2017.
More information is available at https://racine.extension.wisc.edu/4-h-youth-development/youth-in-governance/
If you would like to learn more about the program or have any questions please contact:
Racine County UW-Extension
209 North Main Street, Burlington, WI 53105
Phone: 262-767-2929, 711 Wisconsin Relay; Fax: 262-767-2949
Email: uwextension@goracine.org